Democratic candidate for 20th House District of Virginia
Dear Friend,
Wow! There was big news this week.
You may have heard that on Friday Del. Chris Saxman, my opponent, announced that he would not seek re-election in November. Chris and I graduated the same year from Washington and Lee, I've considered him a friend over the years, and I wish him well in his future endeavors.
Chris was a 4-term incumbent, and his dropping out changes everything in our race. It now means that I'm vying for the only open delegate seat in the central Shenandoah Valley. And, as of now, I have no opponent.
"Saxman's withdrawal clears the way for election of his November Democratic challenger, Erik Curren of Staunton," wrote veteran political reporter Bob Stuart.
Now is the time to celebrate -- but not to sit back and relax. Instead, now is the time to re-double our efforts, as I told all of the reporters I talked to yesterday.
"James Madison University political scientist Bob Roberts said an open House seat 'is a completely different ballgame' even in the deeply red 20th District," Stuart also wrote.
"Roberts said Curren's chances depend on raising money and making the case for his candidacy over the Republican nominee."
We don't yet know who that nominee will be. The local GOP is slated to announce their new candidate on July 27. That gives us a precious 9 days to show them that they'll have a real fight on their hands -- and to show the state Democratic party that we mean business so they might give us some help.
Will you contribute $100 or more to my campaign today?
I've run my campaign so far on people power. Unlike the Republicans, I don't have any money from payday lenders, coal companies, or liquor distributors.
Please help me show that we can continue to build a strong base of local, individual donors.
I can win in November. The experts say so. But I can't win without your help.
Please contribute $100, $200, or more to my campaign today. Please help me raise $20,000 before the Republicans announce their candidate on the 27th.
As always, thanks for your help and support. With your help, we now have an even better chance to win in November.
Regards,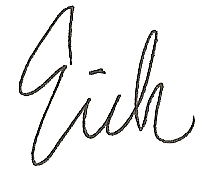 PS -- We have a precious 9 days to show that we can run a campaign to win the 20th District. Please help us raise $20,000 by then and show that people power can win this race.
Paid for and authorized by Erik Curren for Delegate.